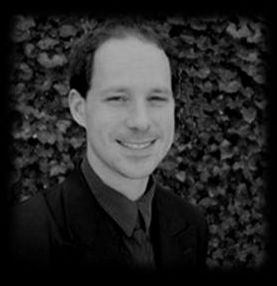 Glen's work as a children's author had its start in his formative years, when he surrounded himself with books that teachers considered below his ability level as a reader. Rather than being guided by what he "should read," Glen gravitated to books that provoked his curiosity, like mystery novels, comics, Choose Your Own Adventure books, and the literature of science fiction and fantasy role-playing games of the time, like Dungeons and Dragons and BattleTech. He discusses these formative reading experiences in "Everything I Know I Learned from Comics," an article published by the Sequart Research and Literacy Organization, and presented at both the 2013 CITE Conference at Appleby College in Oakville and the 2014 Reading For the Love of It Conference at the Sheraton Centre in Toronto.

At the same time, Glen developed a fascination with games, a fascination that would lead him to combine this with his eclectic interests in reading and ultimately pursue studies in the History and Theory of Games in Literature and Culture both during his M.A. at McMaster University and his Ph.D. at the University of Victoria. His doctoral thesis, The Development of the Chess Motif in Victorian Fiction, traces the development of chess as a metaphor for sexual politics throughout its thousand year history in Western literature, with a specific focus on its use in nineteenth-century fiction.

Glen's first book, The Fifty Fatal Flaws of Essay Writing, was published by Althouse Press when he returned to Ontario to pursue studies in education. After joining Appleby College in 2001, he was introduced to Rubicon Publishing by Canadian children's author and Governor General's Award finalist, David Boyd, who taught with him in the English Department. Not surprisingly, Glen's first book for Rubicon was Games for the award-winning Boldprint series.
CURRICULUM VITAE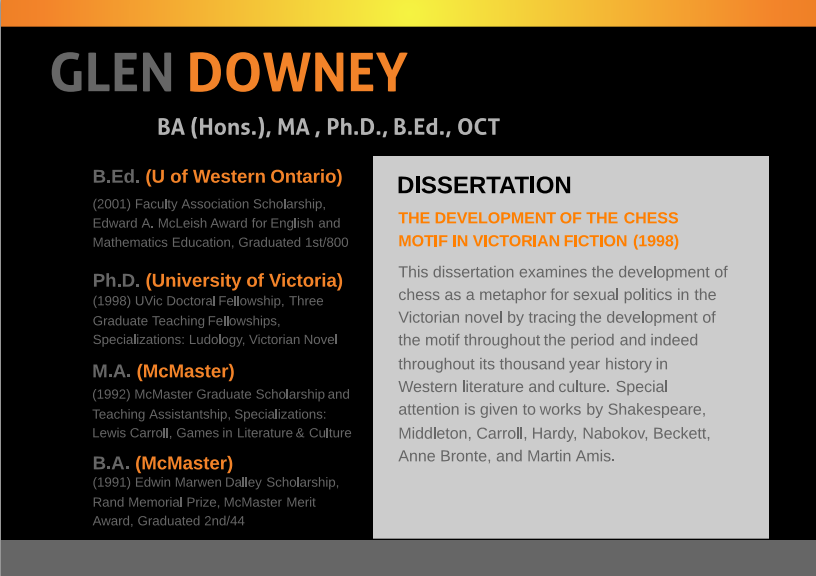 REVIEWING
PW Comics World (2010-present)

Nearly 100 reviews written for the graphic novel division of Publishers Weekly
EDITIING
Sequart Research and Literacy Organization (2013-present)

Editing for a variety of Sequart publications, inlcuding Warren Ellis: Captured Ghosts--The Interviews

TEACHING

The York School, Toronto, ON, 2012-present
Department of English

Toronto French School, Toronto, ON, 2011-2012
Teacher Responsible for IT Integration

Centre Dufferin District High School, Shelburne, ON, 2010-2011

Department of English

Ontario Institute for Studies in Education, Toronto, ON, Intersession 2010

Taught Special Topics in Curriculum: New Literacies: Making Multiple Meanings

Lindsay Collegiate and Vocational Institute, Lindsay, ON, 2009-2010

Head of Languages (English and French departments)
Ontario Institute for Studies in Education, Toronto, Summer 2009

Taught Children's Literature as the Foundation of Literate Behaviour across the Curriculum
Appleby College, Oakville, ON, 2001-2009
· Roles as Literacy Coordinator, Writer in Virtual Residence, Curriculum Chair,
Co-Chair English, Acting Head of Department, and Form Teacher
H.B. Beal Secondary School, spring and summer, 2001
· Summer School Teacher for MAGOA1 and MFMOA1 (2001)
· Full-time Occasional Teacher for MAGOA1 and MPM2D1 (2 sections)
University of British Columbia, 1998-2000
· Taught courses in Short Fiction, Shakespeare, Poetry, the Victorian Novel, Major Authors, Writing,
and Technical Writing; Winner of the Ian Fairclough Prize for Teaching (2000)
St. Charles School of Continuing Education, Summer 1998
· Taught Basic 0 and Basic 1 English to Adults primarily from Bosnia and the Middle East
University of Victoria, 1995-1996
· Lecturer for University Writing and co-taught a third-year hybrid Shakespeare course
McMaster University, 1991-1992
· Graduate Teaching Assistant for the first-year literature course
BOOKS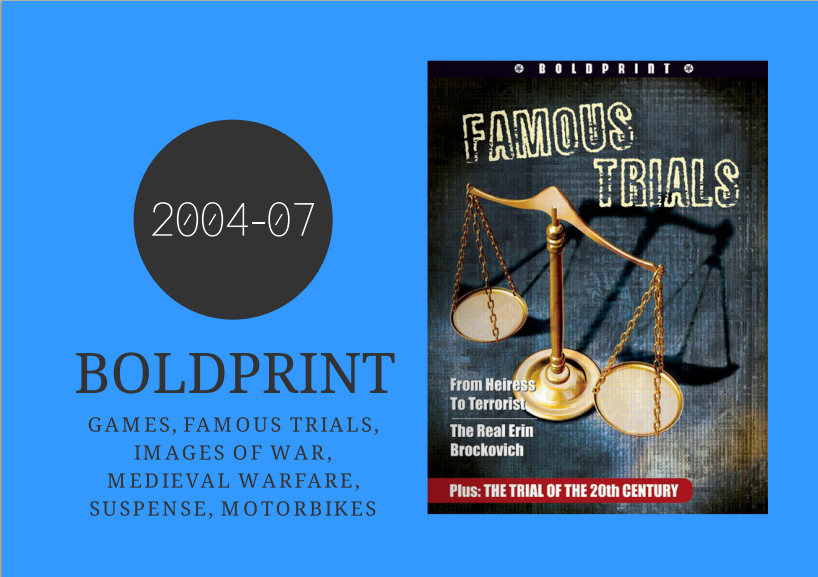 BOLDPRINT
► Winner of the 2009 Teachers' Choice Award for Classroom Magazines
► Originally published by Harcourt and Nelson in Canada and by Steck-Vaughn (Houghton-Mifflin Harcourt) in the US
► Available in French under the series title À la une. Glen's titles include Les Jeux, Les Motos, Mémoires de Guerre, Les Procès Célèbres, et Guerres médiévales.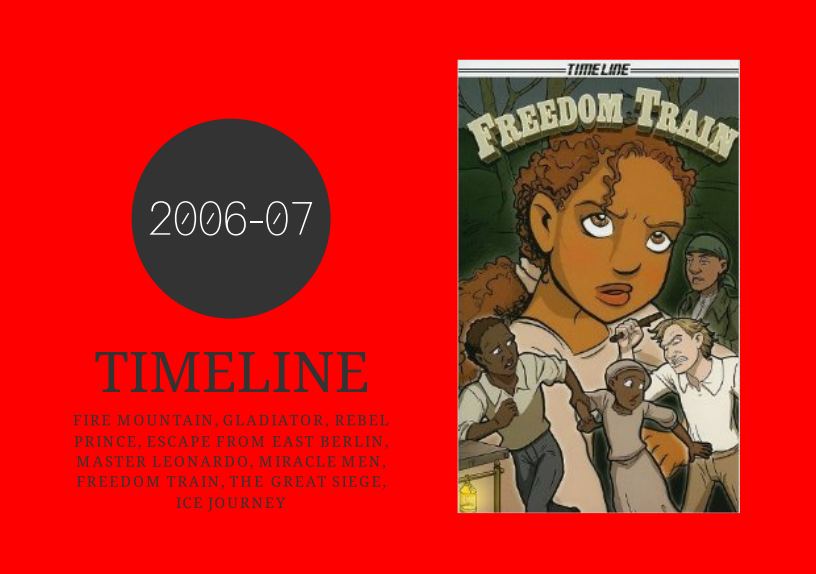 TIMELINE
► Graphic novel series published by Scholastic
► Features young protagonists interacting with characters from the pages of history
► Designed to supplement learning and understanding by providing notes on historical context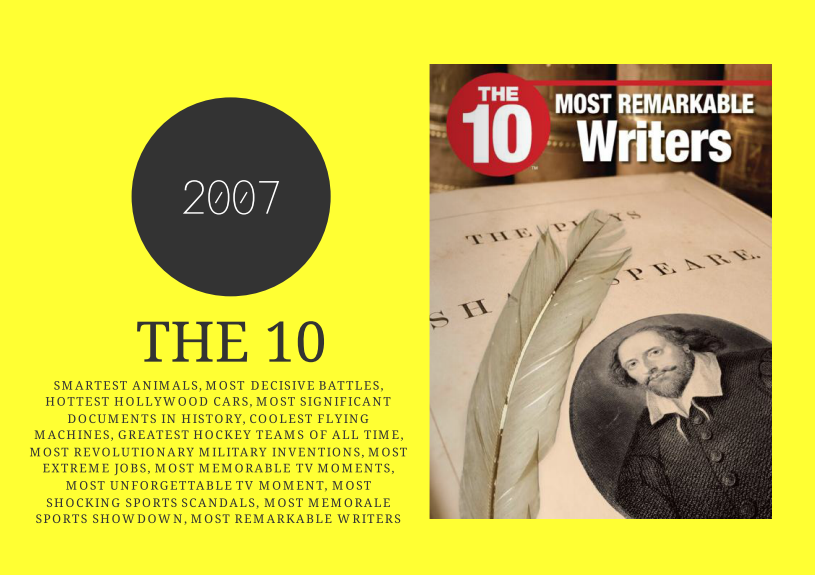 THE 10


► Winner of the 2009 Teachers' Choice Award for Children's Books
► Organized in a Top Ten countdown format based on a specific subject, idea, or concept.
► Develops inquiry by encouraging students to extend discussions beyond the classroom.
► Published by Rubicon/Scholastic in Canada and by Pearson Australia. Also available in the US.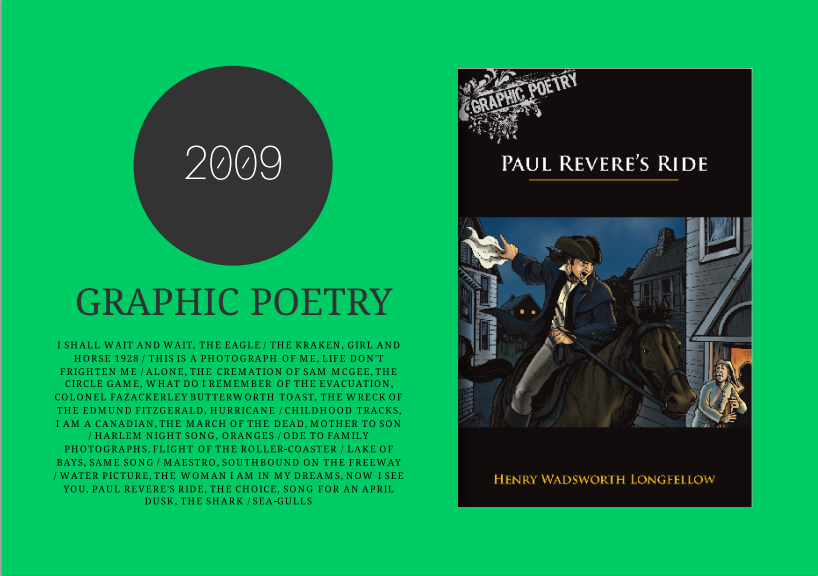 GRAPHIC POETRY


► Winner of the 2010 Textbook Excellence Award from the Text and Academic Authors Association
► Winner of the 2011 Teachers' Choice Award for Children's Books
► Published by Rubicon/Scholastic in Canada and also available in the US
► Features classic and contemporary poems illustrated by award-winning artists, including Eisner-recipient, Franceso Francavilla


FEBRUARY 20-21, 2014
Glen delivered two workshop presentations at the "Reading for the Love of It" conference at the Sheraton Centre in Toronto. His first talk, "Everything I Know I Learned from Comics" provided a rationale for why comics should be taught as a genre in junior, middle, and high school classrooms. Exploring the history of visual narrative, he made a case for having students understand the tradition of graphic storytelling. In his second talk, "Fostering Inquiry One Comic Book at a Time," Glen looked at practical activities in the junior, middle, and high school classroom that can foster the kinds of skills needed for the acquisition of a wide range of "New" literacies.



---


JANUARY 10, 2014
Glen served on the voting panel for PW Comics World's pick of the Best Graphic Novels for 2013. Congratulations to Gene Yuen Lang for Boxers & Saints.



---



JUNE 21, 2013


Boldprint Graphic Novels wins the Association of Educational Publishers Distinguished Achievement Award in the cateogory of Supplemental Resources for Remediation and Intervention. Glen wrote six titles for the series, including Nemesis, A Goblin's Tale, Spirits of the Mountain, Ghost House, Final Voyage, and Snake Girl. For more information on the award, please see Rubicon Publishing's news archive.



---


APRIL 20, 2013


Glen gave a pair of talks at the annual CITE Conference, hosted by Appleby College. Both "Visual Narrative and the Global Citizen" and "The New Literacies of the Global Citizen" focused on the conference theme that explored how we can develop inquiring students who are empowered become leaders in the global community

.



---


APRIL 13, 2013


Glen delivered a pair of workshops at "For the Love of Literacy," a conference organized by the HDSB at Notre Dame High School in Burlington. His first talk, Everything I Know I Learned from Comics, was an early prototype for the one he would deliver at the 2014 Reading for the Love of It Conference in Toronto. The talk focused on introducing audiences to the history of visual narrative in literature and culture. His second workshop, What Are 21st Century Learners and What Do They Need, explored the importance of fostering inquiry-based learning in order to ensure students have the skills to access a range of New Literacies.





---




JANUARY 10, 2013
Glen served on the voting panel for PW Comics World's pick of the Best Graphic Novels for 2012. Congratulations to Chris Ware for Building Stories.



---


NOVEMBER 18, 2012
The Beat published Glen's review of Warren Ellis: Captured Ghosts, a documentary about the life and career of one of Britain's most important graphic novelists. For the full text of the review, click here.



---


OCTOBER 31, 2012
Glen ran a graphic novel workshop for more than 40 excited Grade 3 students at Leo Baeck Day School in Toronto. The kids did some fabulous drawings and were so proud of their work. What a great bunch of kids!



---


AUGUST 13-17, 2012
Glen ran a week-long graphic novel camp at Hillfield-Strathallen College in Hamilton, Ontario for elementary and middle school students. The kids worked very hard throughout the week and produced some wonderful work!



---



APRIL 25, 2012
Glen and his team from TFS gave a presentation at OISE on the use of Moodle, Wordle, and online-utility.org in fostering collaboration and expertise among students in the areas of persuasive, expository, and creative writing. The presentation was the culmination of a two-year research study for the MINDSHIFT project.



---


JANUARY 10, 2012
Glen served on the voting panel for PW Comics World's pick of the Best Graphic Novels for 2011. Congratulations to Kate Beaton for Hark: A Vagrant.



---


JANUARY 1, 2012
Glen will be giving a one-week summer workshop in graphic novel writing at Hillfield-Strathallan College in Hamilton the week of August 13-17. The workshop, for K-8 students, will teach students about how to write and draw comics in preparation for having them create their own, original graphic stories.



---


DECEMBER 21, 2011
Glen gave a pair of workshops on "Literacy, Language, and Inquiry-Based Learning in the JK-5 classroom" to Junior School teachers at TFS-Canada's International School in Toronto.



---



MAY 2, 2011
Along with former Director of the Toronto Board of Education and founding CEO of EQAO, Joan Green, Glen was part of a presentation of the Interface learning system to the Halton Catholic DSB at their board office in Burlington.



---


APRIL 6, 2011
Glen's review of Christian Cameron's Tyrant: King of the Bosporus appeared in The Globe and Mail.



---



FEBRUARY 8, 2011
Glen paid a visit to the Wellington County Museum to present Interface to teachers of the Upper Grand DSB. The discussions of teaching and learning throughout the day were fantastic.



---



JANUARY 12, 2011
Glen had the opportunity to connect once again with the teachers of the Greater Essex County District School Board as part of Rubicon/Oxford's presentation of Interface. For more information about this exemplary, 21st century resource, please visit the Oxford Next website.



---


NOVEMBER 29, 2010
Glen had the good fortune of speaking with Minister of Education, Leona Dombrowsky, about the future of teaching and learning in Ontario as part of the Canadian Educational Resources Council (CERC) event at Queen's Park.



---


NOVEMBER 24, 2010
Glen was part of a joint presentation of the Oxford Next Shakespeare project to the teachers of the Dufferin Peel Catholic DSB. This time, the focus was on the use of the project as a vehicle for Differentiated Instruction.



---



NOVEMBER 8, 2010
Glen gave a series of three 45-minute presentations to curriculum leaders of the TDSB on the Oxford Next Shakespeare project, and both its applications and implications for the 21st century classroom.



---





OCTOBER 1, 2010

Learning Magazine announced that Graphic Poetry and Boldprint Graphic Novels were recipients of the 2011 Teachers' Choice Award for Children's Books. This is the second award for these series, having also been recipients of the 2010 "Texty" Award from the Text and Academic Authors Association.

SEPTEMBER 10, 2010


On behalf of Rubicon Publishing and Oxford University Press, Glen gave a presentation to the teachers of the Greater Essex County District School Board who are piloting Interface (1.1). The presentation dealt with the series' ability to develop twenty-first century literacy skills in students. Drawing on the work he did in preparation for teaching Special Topics in Curriculum: New Literacies, Making Multiple Meanings at the Ontario Institute for Studies in Education, Glen showed how Interface promotes critical thinking, metacognition, self-awareness, navigation skills, and empathy, all the while ensuring that students develop traditional core literacy skills.







---




JUNE 25, 2010
At the annual meeting of the Text and Academic Authors Association, Glen's Graphic Poetry series (Rubicon/Scholastic) received a 2010 "Texty" Award in the Elematary/High School Language and Literature category. Both Boldprint Graphic Novels (Joan Green and Kathy Gould-Lundy) and Boldprint Graphic Readers (David Booth and Larry Schwartz) were honoured with the same award. Accepting the awards on behalf of Rubicon were David Booth and Larry Schwartz.

---

MAY 6 - JUNE 10, 2010
Glen had the good fortune of teaching CTL1799H, a New Literacies course at OISE. The course traced the history of literacy in the West, the impact of digital technologies on traditional and new literacies, and the future of literacy both inside and outside the classroom.


---



MARCH 18 - APRIL 13, 2010
A busy but productive month that saw the Texty Awards being announced and Glen's completion of Teaching Resource material for Interface 1.2 and 2.2, and for the Boldprint Talk title, Legendary Tales.



---